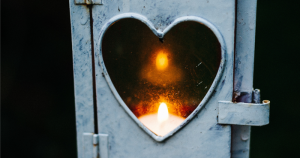 Valentine's Day can either be a time of romance and connection or a minefield of loneliness and regret.
But it doesn't have to be that way.
You can choose to enjoy this day by loving yourself, loving the people in your life or your beloved.
One of the ways to do that is to use what we call "Magic Words" with yourself as well as with others.
To give you some of these "magic words," here's a Valentine's Day gift for you…
A 60 minute audio of a teleseminar where we were interviewed in 2014 by Sheryl Lynn from Glowwiththeflow.com about love, magic words that work every single time to build more intimacy and connection, increasing passion and so much more.
In this interview we tell why just finding your "soul mate" isn't enough and how to bring more love into any relationship.
It's totally fun and again, it's our gift to you.
You can listen by clicking on the arrow below or you can download it by right clicking on the link below…
Magic Words that Inspire Love, Passion and Connection Interview