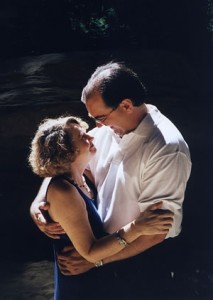 We're Susie and Otto Collins and in 1997 we were just two acquaintances who were just coming out of flat, painful long- term marriages that had ended in divorce. Shortly after that, we had our now famous "Soulmate experience" that began our journey to creating a loving, passionate relationship that lasts over the years.
Since 1999, we've been sharing our message as coaches and mentors to thousands of men, women and couples all over the world who want to have more love, passion and connection in their relationships, marriages and lives.
We've written and created some very successful and helpful books, courses and programs including "Magic Relationship Words", "Should You Stay or Should you Go?", Stop Talking On Eggshells", "Relationship Trust Turnaround", "Hypnotize His Heart" and many others.
Although we (and our work) have been featured on many national and international media outlets like, Men's Fitness magazine, Huffington Post, BBC and Yahoo shine– our real passion is connecting with people like you and doing whatever we can to help you create more love in your live and more life in your love.