Would you like some help
in getting the life and love you want?
This moment is an invitation to happier, easier relationships and life…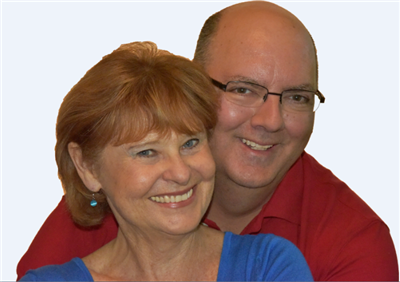 Hi-- We're Susie and Otto Collins and if you feel stuck and nothing seems to be changing… Our 1-on-1 professional Breakthrough Relationship Coaching can help you 'break through' your blocks to less stress, more happiness and love than you ever thought possible.
---
Would you like help with...
Rebuilding trust after cheating
Getting rid of jealousy and jealous behavior
Finding the "right" words so your partner will listen
Figuring out when to walk away from a relationship or marriage and when to stay put
Making anger, hurt, and endless conflict a thing of the past
Increasing passion and connection that's faded or has died
Discovering how to become allies in a relationship instead of adversaries
Creating your life after 50 so that you feel good physically and mentally
Setting boundaries with love
Or any other relationship or life challenge you may be facing
A Coaching Conversation Can Help...
Here are a few examples of shifts, changes or "ah-ha" moments our clients have made after having a Breakthrough Coaching conversation with one of us...
Mary Catherine, who felt like her marriage was over, felt a deeper understanding and intimacy with her husband than she had felt for a very long time.
Jennifer figured out whether to stay in or leave her 6-year relationship with Bob after seeing how she was the one with the fear issues and not him.
Jodie saw how she was the one fueling her jealousy behaviors and saw how she could stop her jealous thoughts that were ruining her relationship
Kim was able to stop lying to herself about how she was keeping her hopes and dreams away
Josie faced her fears about getting married and said "yes" to the love of her life instead of letting him walk away
Deana and Kyle took a huge first step toward trusting one another again instead of allowing a big mistake from his past ruin their love
What happens in a Breakthrough Coaching session?
Coaching sessions can be done in person, by telephone or Zoom, with you calling us at our scheduled time. Some people choose to work on a weekly basis and some biweekly or monthly. All sessions are confidential. We may choose to correspond by email between sessions.
During a typical session, we use personal stories, focused questions, and other various interactive ways of helping you to gain new insights into breaking through your "stuck" issues into creating the life and relationships that you want.
We are here to support you and you can choose to do this work with us by yourself or with a partner.
Why choose Susie or Otto Collins as your Breakthrough Coach?
If you're thinking of getting the help of a relationship coach, there are two questions you must ask...
*What are your qualifications? and
*Do you have a great relationship yourself?
These questions are important to have answered because you want to work with someone who not only has coaching skills but also knows how to apply them in real life.
You'll like working with us because since 1999 we've been writing, teaching and sharing our insights and strategies on how to have close, connected happy relationships with people like you--and we "walk our talk" in our own relationship.
Professionally, we are Certified Transformative Coaches who have been guiding men and women all over the world on how to get the love they want since 1999.
In addition to our coaching, we write our weekly love and relationship online newsletter and are the authors of over a dozen books, audios, courses and programs including "Magic Relationship Words," "Should You Stay or Should you Go?'" "No More Jealousy," "Stop Talking On Eggshells'" and many others.
We know that life and relationships can be so much happier when you see some new possibilities and ways of being with those you love.
When you choose to work with us in person, by Zoom or by telephone, you'll benefit from our years of training and coaching experience--and more importantly, you learn how to keep your relationship close, connected, passionate, alive and growing over the years.
Sign up below and reclaim the love you want and deserve...
The sessions are $125 for a one hour session and we offer a discount if you sign up for our "4 Session package." The 4 session package price is $375. These charges are non-refundable.
This means, with the 4 session package--it's like paying for three sessions and getting the fourth one FREE.
With the purchase of either package, you'll receive our email love and relationships newsletter free of charge. You may unsubscribe at any time.
Call or email us for a no-charge 30 minute session to discover whether coaching with us is the right path for you.
You can pay for your sessions here...
| | |
| --- | --- |
| To sign up for One (1) 60 minute session with Susie or Otto Collins --($125) | |
| To sign up for Susie and Otto's 4 Session package ($375) with one of us | |
| | |
| --- | --- |
| To sign up for Susie and Otto's 4 Session package ($600) with both of us | |
In addition to receiving the coaching session(s), you will also receive occasional emails from us with helpful tips and tricks as well as exclusive offers. You can unsubscribe at any time at the bottom of every email we send. Please see our Privacy Policy and Terms of Service.

Contact us or call (614) 568-8282.
It would be our privilege to work with and support you in creating what you want in your life and relationships. If you'd like to find out more and explore whether working together would support you, contact us and we will schedule a conversation.
Thank you for your interest and we look forward to meeting you.
Our best to you, Susie and Otto
Certified Transformative Coaches from Michael Neill's Super Coach Academy
Click Here for coaching terms of service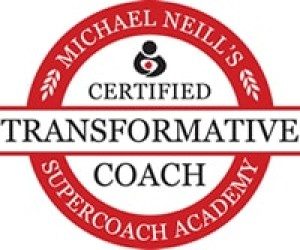 Here's what our coaching clients say about our coaching...
"I have been working with Susie and Otto for a few years.  I reach out to them when I feel that I am having jealous tendencies and control issues are adversely affecting my relationship with my wife. They are fantastic about helping me take the "blinders" off so that I can see my blind spots.  They have a unique approach to helping me address old habits that are counter-productive to having a quality relationship with my wife.  At the conclusion of each session, I am encouraged that quality relationships are not forced or controlled but rather happen freely and naturally.  I highly recommend them." Alan
---
"Susie and Otto's course opened my mind and heart. Their material takes the immense subject of communication, literally one I've practiced for half a century, and breaks it down into realistic opportunities for change. Susie's coaching really reinforced the communication as series of opportunities, not corrections. I wasn't bad or broken because of ineffective communication, rather, there were opportunities for me where I am right now. Encouragement is a rare gift, and Susie uses her gift in the coaching sessions to get me to see possibilities and to take the courageous steps of change that are bringer me closer to the ones I love the most. Susie and Otto have helped me to change my life." Harold
---
"I had a breakthrough coaching session with Susie last week and I have to say, it was the most productive hour I have ever had in talking about issues with any of my relationships. I had an affair, got divorced, and had four different therapists through that process. Susie taught me more in one hour than all of those sessions put together! She is wise, compassionate and fun to talk to. I now consider her a very smart friend. I had another session today...and feel like I have new tools to put into practice this week. Thank you, Susie." Elizabeth
---
"Your coaching has helped in several ways although I still need to work at continuing to improve myself. I have learned to phrase comments so I don't create distance between me and my wife while at the same time making us closer. I have learned ways of opening her up when in conversation. We also have openly discussed topics now that we've never mentioned to each other in over 11 years of being together. In reviewing our situation now compared to where we were two months ago, we are in a much better position although all wounds take time to heal. My goal is to continue down the path I've been heading towards since I started visiting with you. I've seen improvements in so many ways both in the way I interact with my wife and other relationships." M
---
"I'm so glad I found you! Every time I talked to you, I felt stronger. I've read books but you helped me get beyond the bump I've had in my relationship. I learned that when I'm upset and crying to stop and notice what's happening in my body. With that information and with practice, now I can instantly calm down. Thank you! Kathleen"
---
"Since my first session with Susie my life has changed tremendously. I now know who I am and that I deserve to be happy. I have had sessions with others that can't come close to the warmth and thoughtfulness I have experienced with Susie. I consider Susie to be my life coach as well as my marriage coach. She's like a sister, mom or best friend with a twist of unconventional wisdom. Thank you Susie, Love, Patricia"
---
"The coaching sessions I received from Susie, each time, felt like I was receiving a massage. I appreciated Susie's ability to really listen, as well as her ability to bring out what was really true for me, and to move forward from that point." Sincerely, Theresa
---
"I have appreciated you both being there, very much. You have taken the time to listen and to ask me the right questions to ask myself. Your suggestions are wonderful and have given me the courage to take things a step further and to do so in a way that naturally moves the relationship forward. It is good having both the male and female perspective because I get slightly different views and possible approaches to consider for a particular situation or scenario. You have been very good also about scheduling appointments without a lot of waiting at times when I have something important on my mind. Thank you both for the work that you do." J
---
"Thanks so much for the workshop. It was really great! Both of us have referenced our notes and it's made a big difference in helping us communicate effectively. We've successfully navigated a few situations that would have derailed us earlier. This is a direct impact of the coaching that we've done with you, as well as my own personal coaching, as well as the Dream Up workshop. What a gift for us. Thank you!" Irene
Are You Ready to Have Less Stress in Your Life and Relationships?
Schedule a One-to-One No-Charge Conversation With One of Us Now!