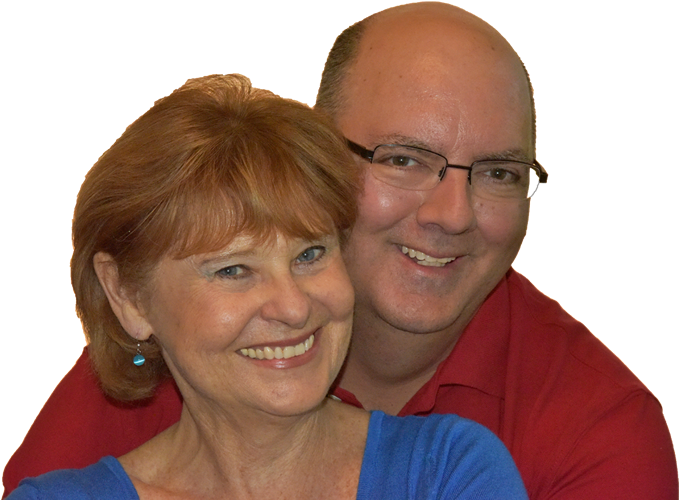 Create the Relationship You Love
Live the Life of Your Dreams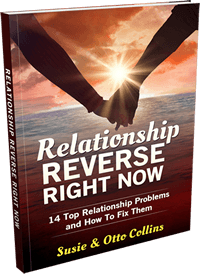 How to Fix 14 Top Communication Problems...
Step One: Enter your First Name & Email below to get your free "Relationship Reverse Right Now" E-Book.
MEET SUSIE & OTTO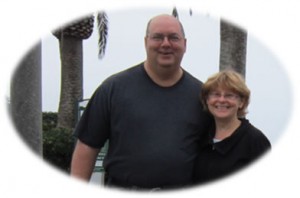 We're Susie and Otto Collins and since 1999 we've been coaches, mentors and guides to hundreds of thousands of men, women and couples all over the world who want to have more love, passion and connection in their relationships, marriages and lives.
We've written and created some very successful and helpful books, courses and programs including "Magic Relationship Words", "Should You Stay or Should you Go?", Stop Talking On Eggshells", "Relationship Trust Turnaround", "Hypnotize His Heart" and many others.
Although we (and our work) have been featured on many national and international media outlets like, Men's Fitness magazine, Huffington Post, BBC and Yahoo shine-- our real passion is connecting with people like you and doing whatever we can to help you create more love in your life and more life in your love.
WITH SUSIE & OTTO COLLINS

WITH SUSIE & OTTO COLLINS

Susie and Otto Collins' Top Relationship
Books, Audios and Courses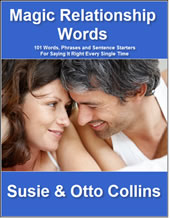 Over 100 magic words, phrases and sentence-starters to make sure you say it right every time to your partner, spouse or lover.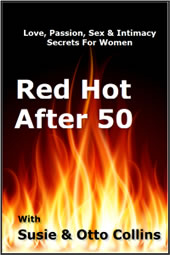 Reveals how you can join the thousands of 50, 60 and 70 something year old women who are enjoying much more love, passion, connection and red hot sex than women half their age.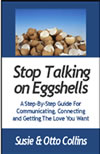 You'll learn how to talk with your partner (or anyone) without fear in this new step by step guide for communicating, connecting and getting the love you want.

If you want to be loved and adored like you deserve, then learning how to Hypnotize His Heart can change your relationship or marriage forever.



If trust is an issue for you or your partner, here's how to rebuild trust in your relationship or marriage, even after an affair or infidelity.

Susie and Otto's break-through process for helping anyone make the best decision possible about whether to stay in or leave a relationship

A complete course on overcoming jealousy which includes a 152 page book and 6 audios. For more information about this course, available in downloadable and shippable versions.

The only program of its kind that shows men the love, attention-getting and passion-creating techniques virtually guaranteed to make your woman happy and keep her happy.
Our Latest Relationship Blog Posts...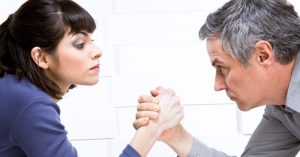 If you have relationship gripes and you're really frustrated right now because you just can't understand one another anymore… That's pretty normal and here's the good news… …a VERY simple "tweak" that we want to share with you that could make all the difference to help you experience more love. One woman who answered one… [Read More]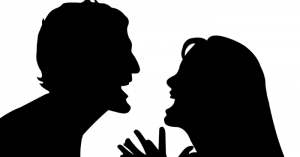 We love getting questions from our readers and here's a really great one  about verbal disrespect we received recently… "Sally" asks… "It's said that these days what is killing more marriages even more than infidelity is "verbal disrespect." Which is the best way to handle an argument in a marriage without being disrespectful?" Our answer…… [Read More]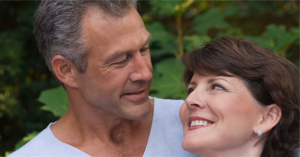 Do you want a deeper relationship connection with a partner or spouse but are finding that it's difficult or maybe even impossible right now? Or maybe you've struggled in past relationships to keep your connection and love alive and haven't known what to do… If so, we've got 3 practical suggestions for you today that… [Read More]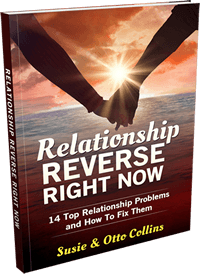 How to Fix 14 Top Communication Problems...
Step One: Enter your First Name & Email below to get your free "Relationship Reverse Right Now" E-Book.