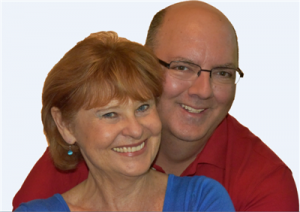 You've just signed up for our free video
"3 Simple Words to Stop Fights"…
Thanks for signing up for our free video and to receive our emails!
An email with the link to watch our video should arrive soon in your email box so be sure to check it!
We look forward to connecting with you.
Much love, Susie and Otto Collins
Before you go, take our quick relationship quiz …
Your answers will reveal a lot about you and your relationship…
Here are your questions… (take a moment and answer them now)
If you answered YES to any of the above questions, you are not alone.
Being able to say the right words in the right way is something everyone wants but is not always easy.
Being able to use the right words at the right time so you can speak the truth openly and honestly in a relationship, along with wanting to feel heard, understood and appreciated are some of the biggest challenges that most people face in relationships today.
Saying the wrong thing to someone (sometimes even the smallest thing) can absolutely wreck a relationship.
This is why using what we call "magic words" is so important in creating a close, connected, vital
An example of these "magic words" in action…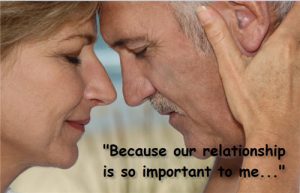 Shirley is worried about her partner Jay's drinking.
It seems to Shirley that Jay turns to alcohol whenever he gets stressed out or feels upset about something.
This is not a healthy habit, but it's even worse because just about every time Jay drinks, the two of them get into a huge fight.
They don't normally argue so Shirley often knows when Jay's been drinking because he starts yelling at her about even minor issues. This usually sparks Shirley's anger and she begins yelling along with him.
She wants to talk with Jay about his drinking and ask him to consider seeing an abuse counselor but is fearful that it will turn into another argument.
Shirley reads some websites that recommend ways of talking with your partner about his or her alcohol abuse and decides that it's time to really be honest with Jay.
Starting her words to him with the phrase "Because our relationship is so important to me…" sets the framework for his being open to what else she has to say and she continues on by sharing with Jay how she feels when he drinks and arguments erupt between them–and that she believes it's time for him to get help.
Can one single phrase change the entire course of your relationship?
The answer is unequivocally YES!
Especially if you've been experiencing any conflict…
Especially if you want to AVOID future conflict…
Especially if you want to learn how to live in peace and harmony with the people who are most important to you…
We can't encourage you enough to memorize and use that one simple sentence for the sake of yourself and for your loved ones right now.
And there's more…
We have over 100 more words, phrases and sentence-starters (just as powerful as this one) that we'd also like to share with you.
You'll find these additional "magic words" in our new book and audio program called "Magic Relationship Words" that you can download right now…
Don't just take our word for it…
"There's no way to express how grateful I am that I found your assistance in my recently discovered need to become reconnected with my wife, Mary. Things have a way of happening to us that we cannot believe would ever be happening.
"My discovery came as a result of a medical situation for Mary that caused a momentary thought that I might not have her in my life tomorrow. That thought triggered a change in my entire outlook on our relationship.
"Until that moment, the word relationship had very little import to me. Then with the new outlook in my heart, valuable resources like your book and news letters began to come into my view and I have been digesting and studying more than I have since my school years.
"I worried for a bit that Mary might think I had gone off the deep end since my attention to her and our "relationship" had made such an abrupt change ( Reverse ! ). Having read about the mistakes we men make, ( I responded "oh no" to all ten ), I had to wonder how it is that Mary still loves me.
"The "Magic Relationship Words" are a totally awesome collection of thoughtful and logical words to wrap a thought into that conveys the feeling that the message is coming from a loving place.
"I can't report ( yet ) that I've spoken more than the one that has had the most profound effect on my thinking and in reducing Mary's apprehension about my change in attitude. ( "This relationship is so important to me _______ ")
"Just to be certain that my new focus on our relationship wasn't causing Mary any worries about my mental health, I asked her best friend if Mary had mentioned anything about my recent relationship actions with her. The friend responded, "Yes !", with a smile. Then I asked her if Mary was pleased…. and got another "Yes !".
"I told Mary about the two question conversation an hour later after we we alone again and expressed to her how very happy and grateful that it had made me to know that she was accepting that my "change" is a genuine love based intention.
Thank you both for the gifts you have shared to help our relationship. Mary and I have had a "good" 41 year marriage, and now I know we will have a GREAT marriage everyday from here on."
James
Download The "Magic Relationship Words" Book and Audio Program Now and Here's What You Get…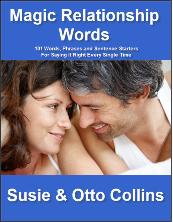 Magic Relationship Words Ebook
Instantly downloadable ebook with over 100 magic words, phrases and sentence starters that will help you say it right every single time with your spouse or partner…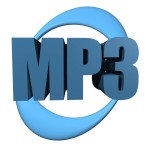 Magic Relationship Words That Build Trust Audios
2 instantly downloadable audios about how to use ONLY the words that build trust in your relationship or marriage
We've organized this "Magic Relationship Words" book from our program into three parts: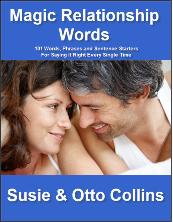 Part 1: The "Magic Words Mindset"
The mindset you'll want to adopt when you communicate with your partner and any other important person in your life.

Part 2: Getting Your Verbal and Non-verbal Congruent
*The exact tonality you'll want to use
*Body language you'll want to be aware of
*Attitudes you're going to need to know to make sure all the other parts of you are congruent with the new words you're going to be using.

Part 3: 83 examples of "Magic Words," phrases or a sentence-starters to instantly improve your communication and connection
Each chapter has three distinct parts–
1. The magic word, phrase or sentence.
2. The importance of this particular word, sentence or phrase and why it can work like "magic" for you in your relationship
3. An example of these words in action. These examples provide a context for how someone else has used these words to create more closeness and connection in his or her relationship and life so you can get an idea about how you might apply them to your situation.

Because this is a downloadable book, you'll get access to this book instantly and you can either read it from your computer or other device screen or you can choose to print it out and read it away from your device.

You'll love the short format "Magic Relationship Words" because it makes it easy to read it from cover to cover or just open the book each day and choose one of the magic words at random to practice during that day. The key is to try them out and practice them.
When you order the "Magic Relationship Words" book and audio program, you'll also get instant access to the following downloadable mp3 audio recordings that are a part of the package…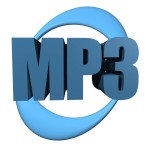 These two mp3 audios are about 90 minutes total and are NOT recordings of us reading the "Magic Relationship Words" book.
These recordings are additional info that expands on what we teach in the main book and on these two audio recordings we focus on the "magic words" that build and rebuild trust in a relationship or marriage–and that's something we could all use more of.
Audio #1: "Magic Relationship Words That Build or Rebuild Trust"
You'll get not only specific words and phrases to say to your partner but also words and phrases to say to yourself to help you change your internal "self-talk" to get you in the "right" mindset to communicate with your partner.
Audio #2: Susie & Otto answering specific questions from real people about magic words that build trust.
Order now for $47 by clicking the Button below…

Click Here for Magic Relationship Words




Your satisfaction is assured through our no risk, you-can't-lose, 100%, no-questions-asked money-back guarantee. If for any reason, you aren't completely satisfied with your purchase, just let us know within 60 days and we'll refund 100% of your purchase price.
Plus, if you order now, we'll also include these incredible bonuses absolutely FREE…
Bonus #1 — "21 Words, Phrases and Sentences to NEVER Say To Your Partner, Spouse or Lover"
When you get our "Magic Relationship Words" book and audio program, we're giving you over 100 words, phrases and sentence-starters to say to your partner to make your communication really flow and feel effortless and help you make sure you say the right words every time.
Here, you'll get a list of 21 of our top words and things to NOT say to your partner if you want to have a close and connected relationship filled with love, respect and kindness.
Bonus #2–"10 Communication Mistakes Most People Make In Their Relationships and What They Can Do To Fix Them"
This special report by Susie and Otto contains the master keys on how to start improving communication now with everyone in your life. This 21 page downloadable special report is in pdf format.
Bonus #3–"Susie and Otto Collins' Love and Relationship Newsletter"
This free weekly email newsletter is filled with practical tips and ideas about how to create better communication, more spark and a deeper connection. You may unsubscribe at any time. You'll also receive free information about how to create better communication in your relationship.
Warning: This "Magic Relationship Words" package that includes the book, the audios and terrific bonuses is not available in stores anywhere. The only place you can get it is here on our web site.
Because this is a downloadable package, you can be reading the information and listening to the audios within minutes.
Click the "add to cart" button below to download the "Magic Relationship Words" book and audio program now… and you'll be on your way to creating instant breakthroughs in your communication, not only with your partner or spouse– but the other people in your life as well.
Our best to you,
Susie and Otto Collins
P.S. Remember, this "Magic Relationship Words" package is not available in stores anywhere. It's only available as a downloadable package here on our web site.
Don't put it off. Order now and you'll be taking that all important first step towards knowing exactly what to say and how to say it every time when communicating with your partner, spouse or lover so you can start getting more of the love you really want right now.
Order now for $47 by clicking the Button below…