EP32: How to Have Gracious Endings in Love and Life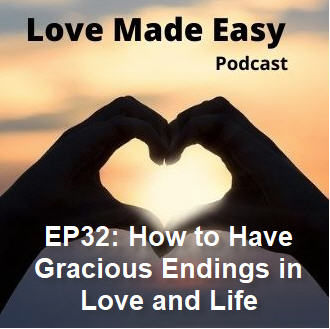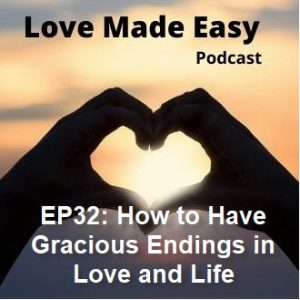 Everything in life eventually ends and in episode 23 of our Love Made Easey podcast, we're talking about how these endings can be what we're calling gracious endings filled with ease, love and grace instead of angst, upsets and pain.
Through examples from our own lives, we show how love doesn't have to be a struggle, even when a relationship ends, or when there comes another ending in your life that you may not have wanted.
Listen to this episode (EP32) now for some great ideas for how to move through a ending with much more acceptance, grace and ease.
Blessings and Love To You,
Susie & Otto Collins