EP87: Forgiving Yourself for Everything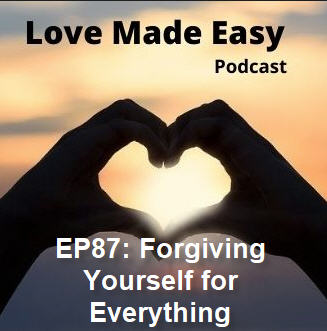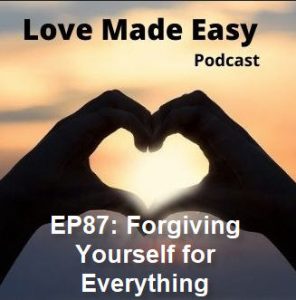 When most people talk about forgiveness, it's usually about forgiving someone else who wronged them in some way.
Welcome to episode 87 of the Love Made Easy podcast where we're talking about the other side of forgiveness–forgiving yourself and how this can be the doorway that opens to your best life ever.
In this episode, our conversation is all about the freedom, the inner relaxation and the possibilities for your life (that may not be showing up yet) when you "Forgive Yourself For Everything."
We encourage you to listen to this episode now and start finding the freedom to create more of the love and life you want by the simple act of self-forgiveness.
Blessings and Love to you,
Susie and Otto Collins