EP85: Hiding in Love and Relationships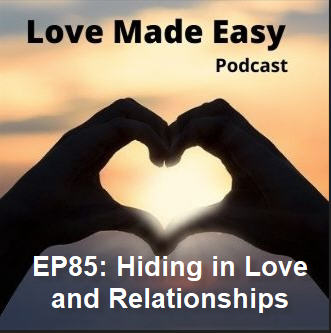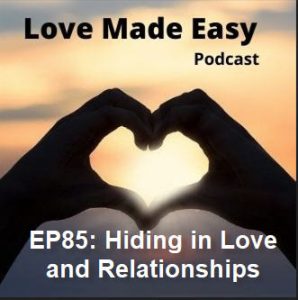 Hiding is one of the biggest barriers to love and connection in all relationships.
In this episode of the Love Made Easy podcast, we're talking about "Hiding" in love and relationships in all its many forms.
We're talking about this because we all hide–especially emotionally from ourselves and the people we love and that creates distance and disconnection.
Listen now to Episode 85 of the Love Made Easy podcast and hear us explore why we hide, how we hide and how you can open to more love instead.
Blessings and Love to you,
Susie and Otto Collins