EP76: How Black and White Thinking Shuts Off Love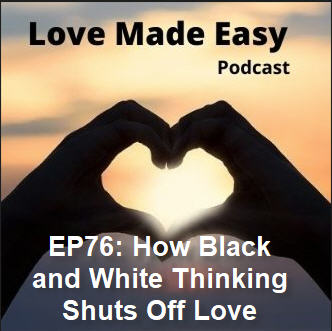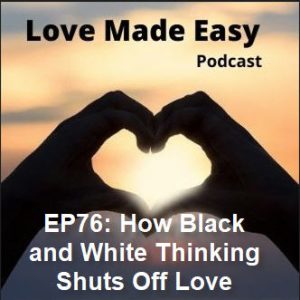 Black and white thinking kills a lot of relationships and the tragedy is that most people don't even realize how much or how often they are mired in it.
Welcome to episode 76 of the Love Made Easy podcast where we're exploring black and white thinking–what it is and how it shuts off love in your life.
Both of us have allowed our black and white thinking to get the better of us from time to time and we're guessing that this is true of you and others in your life.
Listen to this episode, (EP76) of the Love Made Easy Podcast now as we talk about "black and white thinking" and how to keep it from damaging or destroying your love and relationship.
Blessings and Love to you,
Susie and Otto Collins