EP71: Is This As Good As It Gets?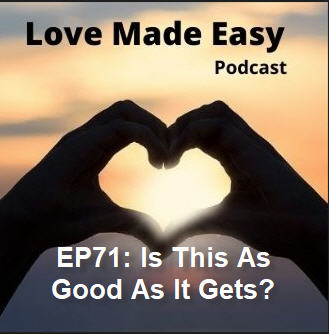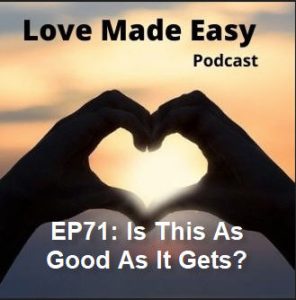 If you're bored, lonely or feeling hopeless in your relationship and life, you're probably asking "Is this as good as it gets?"
This is a terrible place to be in if you want more love and a better relationship because no one wants to feel like it's never going to get better.
The good news is "it" (the relationship) can get better and in this episode we show you how.
Listen to this episode, (EP71) of the Love Made Easy Podcast now as we explore the question on the minds of millions around the world– "Is THIS as good as it gets?"
Blessings and Love to you,
Susie and Otto Collins