EP69: 5 Judgments That Push Love Away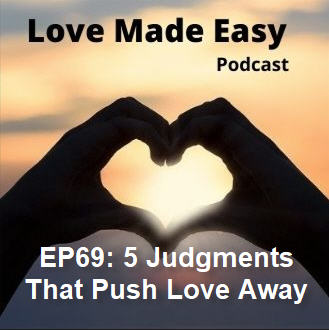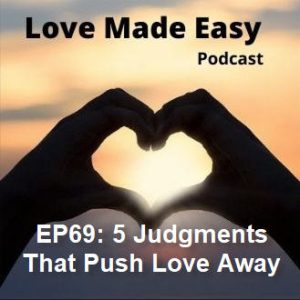 Most people aren't aware how much their judgments push love away.
But the truth is our judgments that we're both aware of and those we aren't are big-time blocks to the love, relationships and connection we want far more often than we know.
In this episode, (EP69) of our Love Made Easy podcast, we're talking about 5 judgments that push love away.
If you think you don't have any challenges with "judgments," you might want to think again.
The only question is, are you aware of how "judgments" are affecting your life in ways you can't see.
Listen to this episode now or download it for later and let us know your thoughts and questions.
Blessings and Love to you,
Susie and Otto Collins