EP67: 12 Things We've Learned About How to Have a Happy Marriage, pt. 1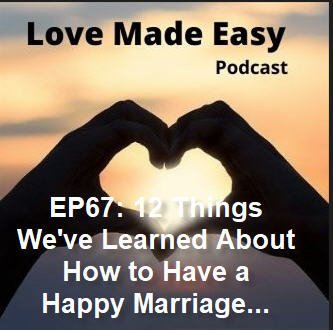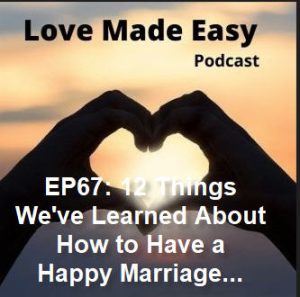 This is a special 23rd Anniversary edition of the Love Made Easy Podcast and no, we haven't been doing this podcast for 23 years.
We recorded this podcast episode on June 20th, 2022 and because it was our 23rd wedding anniversary, we thought we'd share some things we know about how to have a happy marriage.
We also chose this topic because so many people want to know how to be happier in their relationship or marriage.
This episode, (EP67) of the Love Made Easy Podcast is part 1 of 2 and you're going to love it because we're talking about "12 things we've Learned About Having a Happy Marriage."
Listen to this episode now or download it for later and let us know your thoughts and questions.
Blessings and Love to you,
Susie and Otto Collins