EP62: How to Have a Fresh Start in Every Moment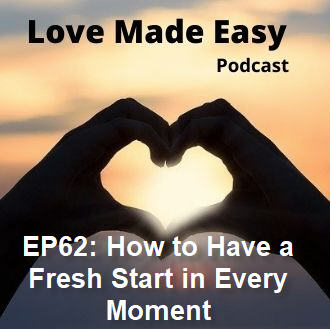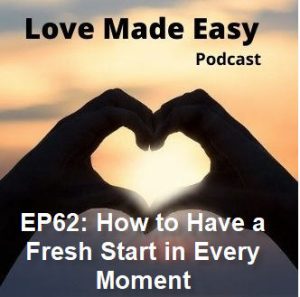 As you think about your life journey, we're sure there have been times you've wished you could have had a "do-over."
Unfortunately, there's no way to go back in time to un-say it, un-do it or un-think it but you can have a "fresh start."
We've found that creating love and life fresh in this moment is far more doable than you might think.
In this episode, (EP62) of the Love Made Easy Podcast, this is what we're talking about–How to Have a "Fresh Start" in every moment.
Listen now to hear us talk about some new ways to find a fresh start in any situation.
Blessings and Love to you,
Susie and Otto Collins