EP56: The Blessings of Failed Relationships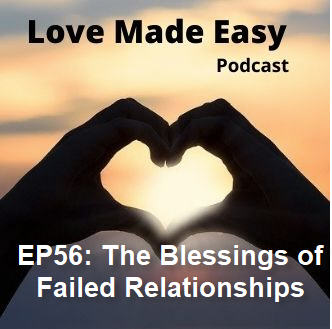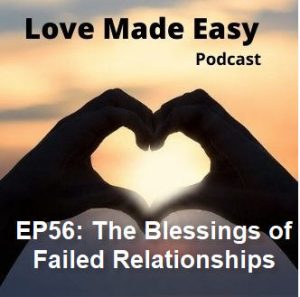 What if your failed relationships weren't really failures at all?
What if your "failed" relationships were actually blessings in disguise or gifts for you that could last a lifetime?
What we've found is, sometimes, a little perspective is all it takes to change a relationship or a life.
In this episode (#56) of our Love Made Easy podcast, we're sharing new ways to look at any (or all) your relationships that you might consider "failures" and help you see them as roaring successes (even if you think they weren't.)
Love shouldn't have to be a struggle and in this episode, we're helping you discover how much easier love can be for you in your life.
Blessings and Love to you,
Susie and Otto Collins