EP52: Why Our Commitments Fall Flat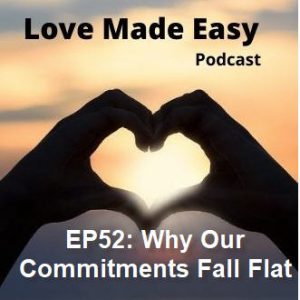 Why is it that some things you're committed to manifest quickly and easily and other things you're "committed to" seem to just fizzle out?
The reality is that some things you're committed to happen and other things don't.
Sometimes you're committed to something only to find out later that you really wanted something else more.
Crazy isn't it?
After all, in relationships and in life…if you don't have commitment, what do you have?
This is such a fascinating topic and in this episode (episode 52) of our Love Made Easy podcast, we're diving into
the question of why some of our commitments fall flat and others don't.
Love was never meant to be such a struggle.
Be sure and listen to this podcast (along with all the other episodes) to see just how much easier love can be.
Susie and Otto Collins