EP43: Hidden Resentments (That Keep Love Away)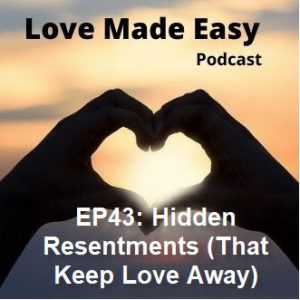 Most people have way more resentment stored away within them than they're willing to look at AND it's incredibly destructive to their relationships and lives.
In this episode, (episode 43) of our Love Made Easy podcast, we're talking about hidden resentments, why we hold onto resentments (especially if they're so damaging to our relationships), how to identify you have them and most importantly… how to let go of them.
Listen to this episode now and discover new ways of seeing and letting go of the resentments in your relationships and life.
Blessings and Love to you,
Susie and Otto Collins