EP38: Arguments–Are They Good or Bad for Relationships?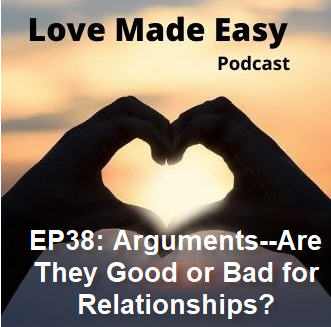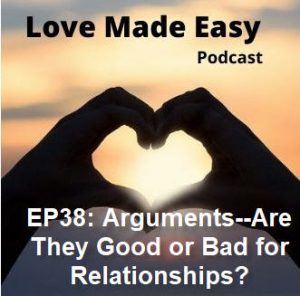 Some people say arguments are good for a relationship. Other people suggest you want to avoid arguments all together and do whatever you can to create more peace and harmony in all your relationships.
What's best? What's the truth? Are arguments healthy for a relationship?
In this episode, (EP38) of our Love Made Easy podcast, we're talking about arguments and whether they are good or bad for your relationships.
As you listen to this episode, you'll learn all about arguments, why we have them, when and if they're helpful and when to avoid arguments at all costs.
Listen to this episode now for some great tips on how to keep arguments from being a barrier in your relationships and how love can be MUCH easier in your life.
Blessings and Love To You,
Susie & Otto Collins