EP21: When You Don't Feel Heard, Seen or Appreciated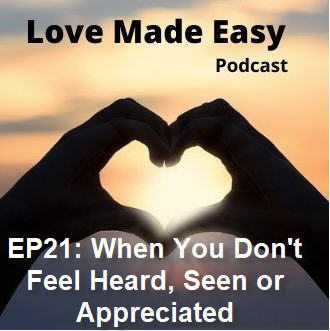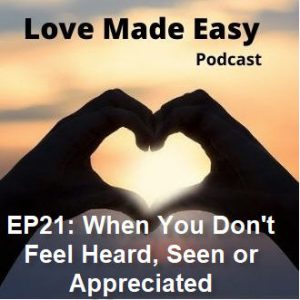 If you don't feel heard, seen and appreciated by the people in your life, this can (and very often does) destroy your relationships.
But, it doesn't have to.
The sad reality is that for many of us, this is what we feel way too often.
In moments like these, what can you do to connect in your relationships and truly feel heard, seen, valued, honored and appreciated?
The answer is–much more than you might think and that's what we're talking about in this episode of the Love Made Easy Podcast (EP21).
Love and relationships shouldn't have to be such a struggle. Listen to this episode now for some great ideas for how to make love MUCH easier.
Blessings and Love To You
Susie & Otto Collins