EP14: When To Have Boundaries (and When to Keep Opening as Love)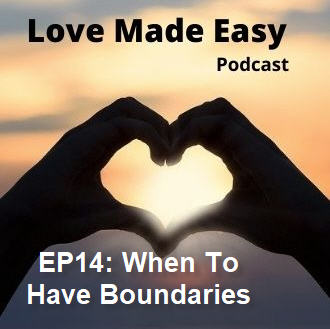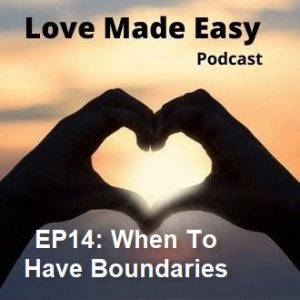 Sometimes setting boundaries and enforcing boundaries is a really good Idea.
And sometimes creating boundaries can rob you of everything you've ever wanted in love and life.
In this episode (EP14) of our Love Made Easy Podcast, we're talking about all things boundaries.
What are the problems with boundaries? What are the pitfalls?
When and how should you enforce them?
It's really hard to know when it's the right time and how much to set boundaries.
In this episode, we're going to make the whole topic of boundaries so much easier for you.
In short, we're talking about when to have boundaries and when to let go and just open as love.
If you've ever had boundary issues in your life, you're going to LOVE this episode.
Blessings and Love To You,
Susie & Otto Collins