EP13: When Being Dumb (in Love and Life) is So Smart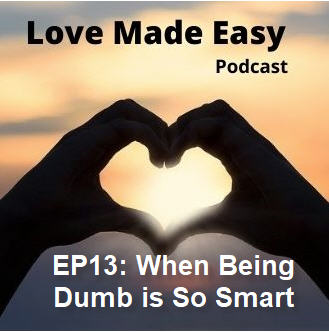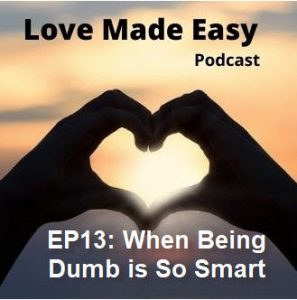 What if not knowing what to do, say or how to respond could actually work to your advantage in creating more love and better relationships?
It could, and in this episode, we want to show you how being dumb is so smart.
In this episode of the Love Made Easy Podcast, (EP13) we'll introduce you to three little words that most people won't use (because they think it makes them sound and look dumb.)
We'll show you how these three little words can make you  feel closer and more connected with the people you care about most.
We'll show you how "not knowing" what people are thinking, wanting and believing can actually be a good thing.
You won't want to miss this episode– EP13: When Being Dumb (in Love and Life) is So Smart
Blessings and Love To You
Susie & Otto Collins