EP12: How To Let Go (In love and Life)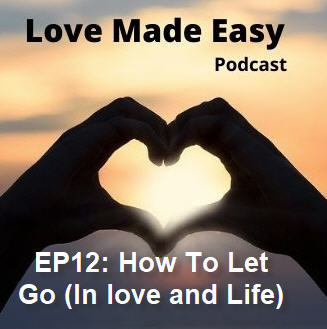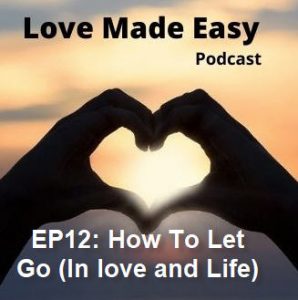 Sometimes life is painful and sometimes things happen you wish didn't have to happen. Sometimes, it's really hard to truly let go of something you wanted to really work out.
In this episode, (EP12) of the Love Made Easy podcast, we talk about how to truly let go…in love, relationships, life, a job or any other circumstance that's hard to let go of.
We talk about all the biggies…divorce, death, lost love, losing a job and everything else that's so hard to let go of.
What do you do when it's so hard to let go?
The answers to that question and much more are in this episode about letting go in love and life.
Love, relationships and life shouldn't have to be such a struggle. Listen to this episode now for some great ideas for how to let go  as well as how to make love and life MUCH easier.
Blessings and Love To You,
Susie & Otto Collins